IKEA Puck-ups
We can pick-up your IKEA order without the cost of hiring a van
More space for more items
We have a vast amount of space which is ideal for filling with IKEA pakages.
Large IKEA items
IKEA orders can include such things as wardrobes, beds and even kitchens.
Quick and effective IKEA Deliveries - Get A Quote
Our services
We love IKEA like most people! Vanload.ie will pick up and deliver your IKEA purchases. By filling out the form on this page you will register your interest with us.
From there we will contact you to confirm payment and get your order information. Next, you will receive formal information from our company and then the process begins.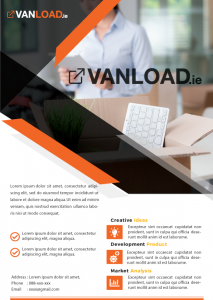 Happy Clients
Giving the best service is our goal; always. Hear how we've done.
Boxes moved
Box moving is the game. We've moved a bunch and look forward to moving yours.
Headaches saved!
Removing the hassle of moving your business. Stress-free office movers.